It was a milestone for a legend. Everyone at Land Rover's Solihull production facility knew it. The two millionth Series Land Rover was soon to be built – marking 67 years of Series Land Rover and Defender production.


To honour such an icon, Land Rover decided that the bespoke Defender 2,000,000 should be an extra special vehicle, built by the brains, sweat and brawn of a host of people who have been at the heart of the Land Rover story over the years.


Defender fans including Bear Grylls, Born Free's Virginia McKenna OBE, First Overland expedition member Tim Slessor, marine biologist Monty Halls and 'Mr Land Rover' Roger Crathorne joined the team at Land Rover's Solihull production facility to build the two millionth vehicle. It includes unique design elements such as front seat detailing featuring a map of Red Wharf Bay in Anglesey, where the Land Rover story first began. Bear Grylls reflects on what it meant to be part of the team…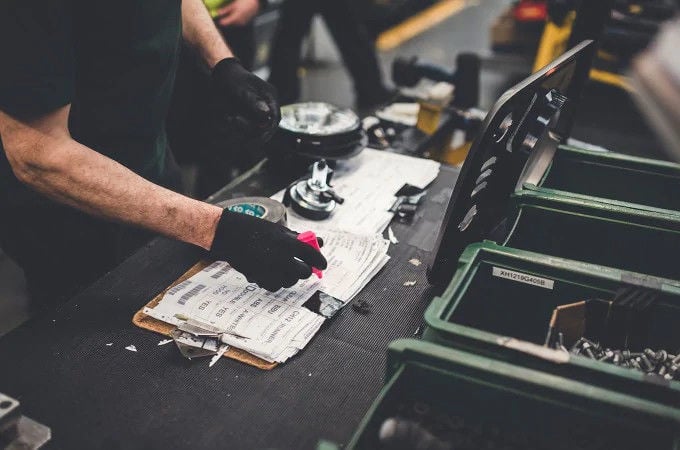 "You develop bonds with things that you depend on. The Defender is part of British automotive history. For me, it stands for no-nonsense practicality and rugged reliability. It's been the unsung hero of many of my expeditions. I've used Defenders all over the world in jungles, deserts, mountains and swamps – you might see me rappelling out of a helicopter on TV, but what you don't see is the four or five Defenders working hard to get crew, equipment and film gear to the location.


Defenders are so symbolic of great adventures and expeditions, but for me the fun times are often back home. I own a 1974 Land Rover and I'll load it up with the family and find a little lane leading to fields where we'll have a picnic. The Defender is as much about that as it is the world's extremes. I have such a bond with this vehicle. And I feel a great bond with the Land Rover family that has supported me for years. It's why I'm so proud to be a small part of the Defender story, doing my bit by putting wheels on the two millionth Defender right in the heart of Land Rover country in Solihull."


The bespoke Defender 2,000,000 was sold in December 2015 at the renowned auction house, Bonhams. Proceeds from the sale went to Land Rover's humanitarian partners, The International Federation of Red Cross and Red Crescent Societies (IFRC) and the Born Free Foundation.